FLEXUS VS Ultimate Dog Hip and Joint Supplement
FLEXUS VS Ultimate Dog Hip and Joint Supplement
Our ultimate hip and joint supplement for dogs who need the highest level of support
Also supports muscles, tendons and ligaments
12 key ingredients all at full clinical levels
Easy to administer – simply add to your dog's food
Available for either a one-time purchase or subscribe and save 30%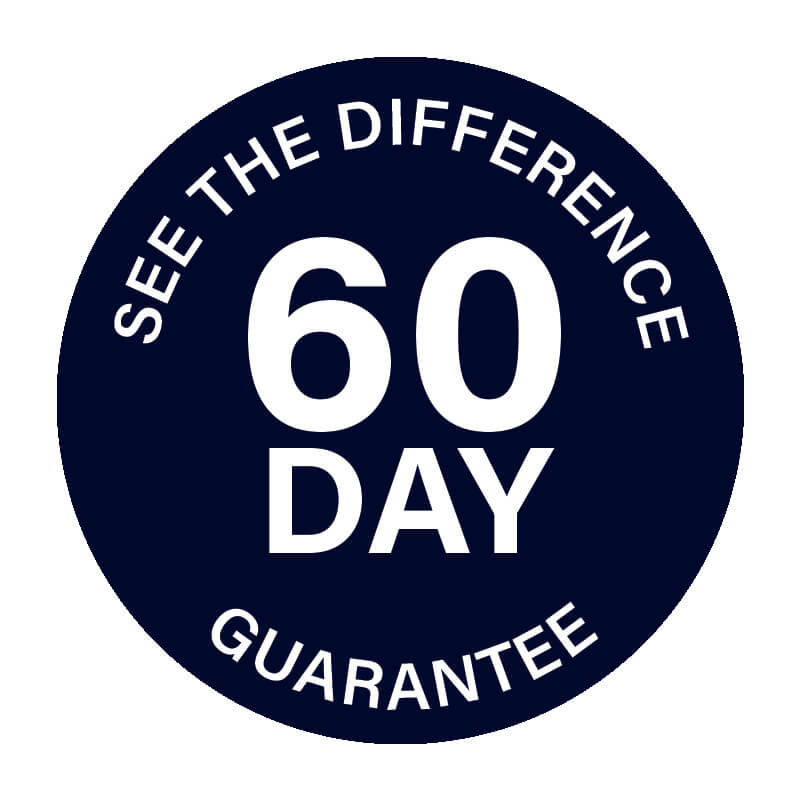 View full description
Flexus VS is our ultimate hip and joint supplement that is designed for dogs needing the highest level of support. With 12 key nutrients proven to help ensure the best possible long-term mobility for your dog, there is nothing else on the market offering such value per dog per day.

Flexus VS combines all the best natural ingredients to help support healthy joints. Glucosamine HCL, Green Lipped Mussel, Chondroitin, Methylsulphonylmethane (MSM), Hyaluronic Acid (HA), Bioactive Collagen Peptides, Curcumin, Boswellia and Manganese work together in one jam-packed formula. See the Key Benefits tab below for a detailed breakdown of how each of these ingredients can benefit your four-legged friend.

Flexus VS is available for either a one-time purchase or sign up for a flexible subscription plan to get a new shipment of this new supplement delivered directly to your door at a frequency that suits you, whilst making a massive saving! Either way, you'll be getting the same advanced formula designed with your dog in mind.

Is Flexus VS The Best Fit For My Dog?

Your dog may not be at the stage where they need such a high-specification supplement such as Flexus VS. We offer a range of joint supplements, from dogs that do not currently show signs of joint issues but are looking for some protection for the future, to dogs that have severe joint issues and need the highest specification available. Not sure if this is the most suitable supplement for your dog? Try our Dog Joint Chooser to see if there is a better match!

Highest Quality, Guaranteed.

Flexus VS is manufactured and formulated in the UK to an exacting standard of quality and purity. Like all of our products, it contains absolutely no fillers or bulkers and is packed full of ingredients which are proven to work as well as those included in competing products that may be more costly and still be with an inferior specification.

We know how important it is that our products meet the daily needs of your pup which is why, like all our dog supplements, Flexus VS can be combined with other Aviform dog products to create a tailored combination of ingredients to suit your dog's needs.

Each scoop of Flexus VS contains…

Glucosamine HCL
The major building blocks of cartilage and for the biosynthesis of glycosaminoglycans.

Chondroitin Sulphate
A major structural component of cartilage, bone, and connective tissues.  

Green Lipped Mussel (GlycOmega®)
Sourced from New Zealand – offering an ultra-high Omega 3 yield (compared to ordinary GLP) and a rich source of Chondroitin.

Methylsulfonylmethane (MSM)
A naturally occurring sulphur compound, one of the major building blocks of glycosaminoglycans found in cartilage.

Collagen Peptides
At the effective level demonstrated in several clinical studies for the management of Osteoarthritis (OA).

Hyaluronic Acid (HA)
An essential component of cartilage and synovial fluid and acts as a cushion for bones as it resists compression and allows the joints to bear weight and oppose tension.

Vitamin C
Contributes to normal collagen formation for the normal function of cartilage.

Curcumin
50 x stronger than Turmeric.  Targets specific inflammatory cells and blocks certain enzymes that lead to inflammation.

Vitamin E  
Helps neutralise 'Free Radicals' for optimum joint mobility.

Manganese
Essential for the formation of antioxidant enzymes.

Boswellia
An effective joint aid recognised for its anti-inflammatory benefits.

Beta-glucans
Works synergistically with Omega 3.

Our products are free of fillers, bulkers and unnecessary ingredients. We use only the purest ingredients available to ensure your pet is receiving the best nutrition possible. Our products are also backed by our 100% satisfaction guarantee.

Please see a breakdown of the benefits of each key ingredient under 'Key Benefits'

| Per 7g | Key Ingredient |
| --- | --- |
| 500mg | Glucosamine Hydrochloride (Vegan) (Not less pure Sulphate) |
| 60mg | Chondroitin Sulphate |
| 300mg | Green Lipped Mussel (5:1) 5 x strength |
| 780mg | Methylsulfonylmethane (MSM) |
| 5093mg | Collagen Peptides |
| 10mg | Hyaluronic Acid (HA) |
| 180mg | Vitamin C |
| 20mg | Curcumin |
| 340mcg | Vitamin E |
| 1.9mg | Manganese |
| 40mg | Boswellia Extract 8:1 (equivalent to 320mg Boswellia) |
| 10mg | Beta-1,3/1,6-glucans |

COMPOSITION
Collagen (from bovine skin, hydrolysed), Methyl sulphonyl methane, Glucosamine (from fermentation), Mollusc meal (Green lipped mussel), Chondroitin sulphate (avian), Yeast product (Saccharomyces cerevisiae), Hyaluronic acid, Starch (from corn).

ADDITIVES PER KG
Vitamins: Vitamin C (3a300) 25,714mg, Vitamin E (3a700) 49mg. Trace Elements: Manganese 273mg (from Manganous sulphate monohydrate (3b503). Sensory Additives: Boswellia serrata extract 5,714mg; Turmeric extract (Curcuma longa) 2,857mg.

ANALYTICAL CONSTITUENTS
Crude Protein 80.6%, Crude Fibre 0.1%, Crude Fat 2.72%, Crude Ash, 1.7%, Moisture 6.4%, Sodium 0.42%

| Size | Weight | Per Day |
| --- | --- | --- |
| Small dog | up to 10kg | 1 heaped scoop |
| Medium dog | 10kg - 25kg | 2 heaped scoop |
| Large dog | 25kg - 40kg | 3 heaped scoop |
| Very large dog | Over 40kg | 4 heaped scoop |

Feeding your dog
Simply sprinkle the correct amount of powder on to your dog's food.
Double recommended amount for first 4 weeks.
1 heaped scoop (enclosed) = 3.5g approximately.

Per typical daily amount of 7g for a 10-25kg dog.
1 heaped scoop = 3.5g approximately
Reference: 1,000mg = 1g 1,000mcg = 1mg

Are all of your supplements on subscribe and save?

Currently, only our equine pouches and our dog products are available for subscribe and save.

How long does a subscription last?

Your subscription will last as long as you want it to! You are not tied into any type of contract. There is no minimum term and you are free to cancel or pause your subscription whenever you like.

Can I adjust my order frequency?

Of course! You can adjust your order frequency as often as you like.

Can I change my delivery address?

Yes! You can change your delivery address anytime within your account.

Is there something we haven't covered?

Contact us and we will be happy to help!