AVI-MITE Red Mite Liquid for Cage & Aviary Birds
AVI-MITE Red Mite Liquid for Cage & Aviary Birds
New Formula!
Lasts 5 x longer & costs 60% less to use
60% less to use cost based on 250ml and 500ml sizes
---
As temperatures rise, so does the risk of your aviary becoming infested with blood-sucking red mites. Luckily, there is a simple solution to this common and disruptive problem.
View full description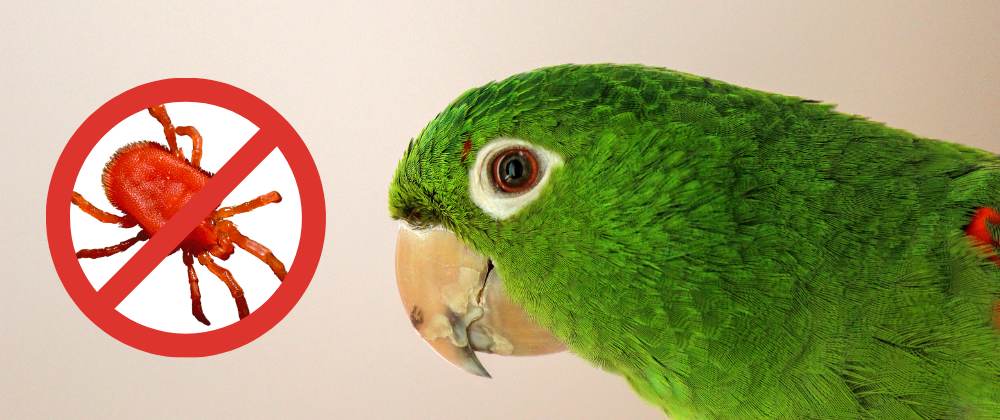 100% safe | research-proven | nontoxic

AVI-MITE is a 100% natural supplementary animal feed based on aromatics for cage & aviary birds that prevents problems with mites, lice, and fleas. It does not contain any poison or other chemicals. A preventive treatment so your birds become undesirable to ectoparasites.

Red mite can cause 

increased stress

poor condition

spread of infection

impaired breeding

Use AVI-MITE to prevent these issues from taking place, especially during the warmer months. 

Formulated and researched for red mite but deemed effective against other external parasites.

Easy to administer

Natural blend

A unique plant extract solution

Research proven results

KEY INGREDIENTS
Plant extracts
Essential oils

COMPOSITION
Salt, Dextrose

ADDITIVES PER KG
Flavouring Compounds : A mixture of flavouring compounds

ANALYTICAL COMPONENTS
Crude Protein 0.1%, Crude Fat 6.9%, Crude Fribre 0.1%, Crude Ash 0.5%, Moisture 85.9%, Sodium 0.3%, Lysine 0.01%, Methionine 0.01%

1ml per litre drinking for the first 8 days
1ml per litre drinking water one day per week thereafter until red mite threat is cleared.
As a guide, 50ml will make 50 litres of drinking water. Based on giving once weekly at a litre of water on that day, 50ml would last just under 12 months.

The life cycle of red mite

---

what are the effects of red mite infestation?

---

Does Avi-Mite kill Northern Mite?

Whilst Avi-Mite has been researched for Red Mite, it should kill all other external parasites.

---

Can chicks be given Avi-Mite?

Yes, Avi-Mite is suitable for chicks. 

---

Is Avi-Mite suitable for use during breeding?

Yes, Avi-Mite can be given during breeding.

---

Can I see the research your claims are based on?

Sure! You can download the research paper here – Avi-mite Research Paper